Christmas Wish Tree
sponsored by Leather & Lace MC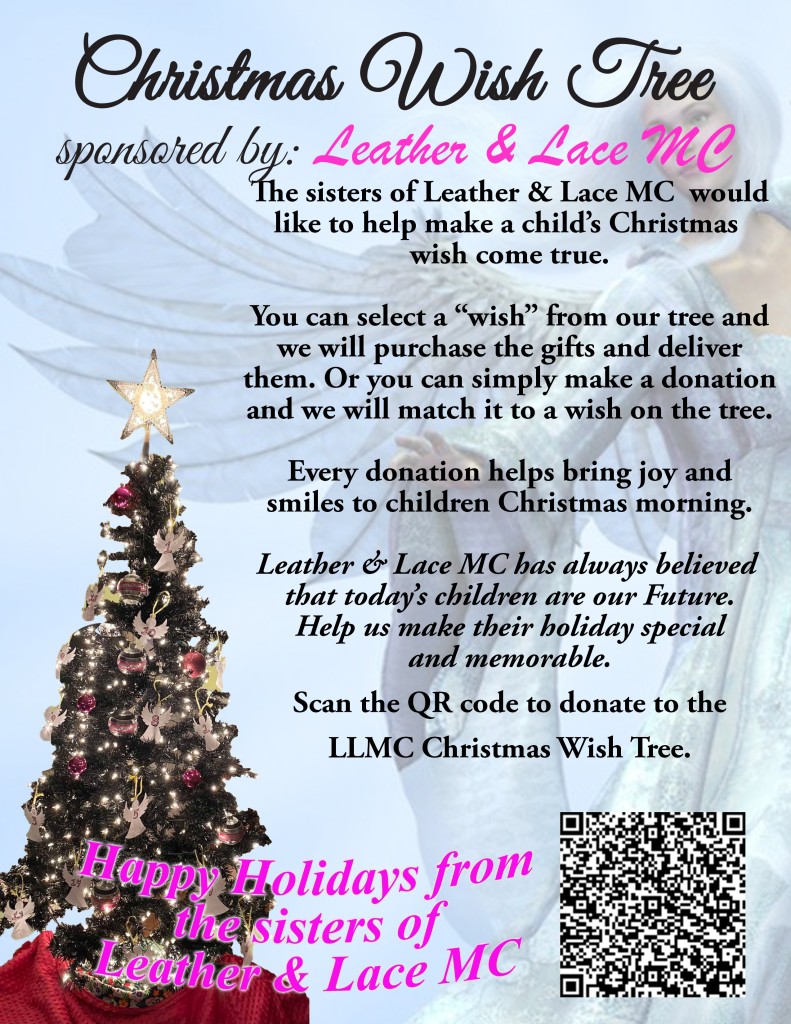 The sisters of Leather & Lace MC would like to help make a child's Christmas wish come true.
You can select a "wish" from our tree and we will purchase the gifts and deliver them. Or you can simply make a donation and we will match it to a wish on the tree.
Every donation helps bring joy and smiles to children Christmas morning.
Leather & Lace MC has always believed that today's children are our Future. Help us make their holiday special and memorable.

https://www.paypal.com/qrcodes/managed/6ffe305e-a236-4989-85ec-3320b4e070cf?utm_source=consweb_more