Check out our upcoming events!
Whispering Thunder Run

Hosted by the Alabama High Cotton Chapter of Leather & Lace MC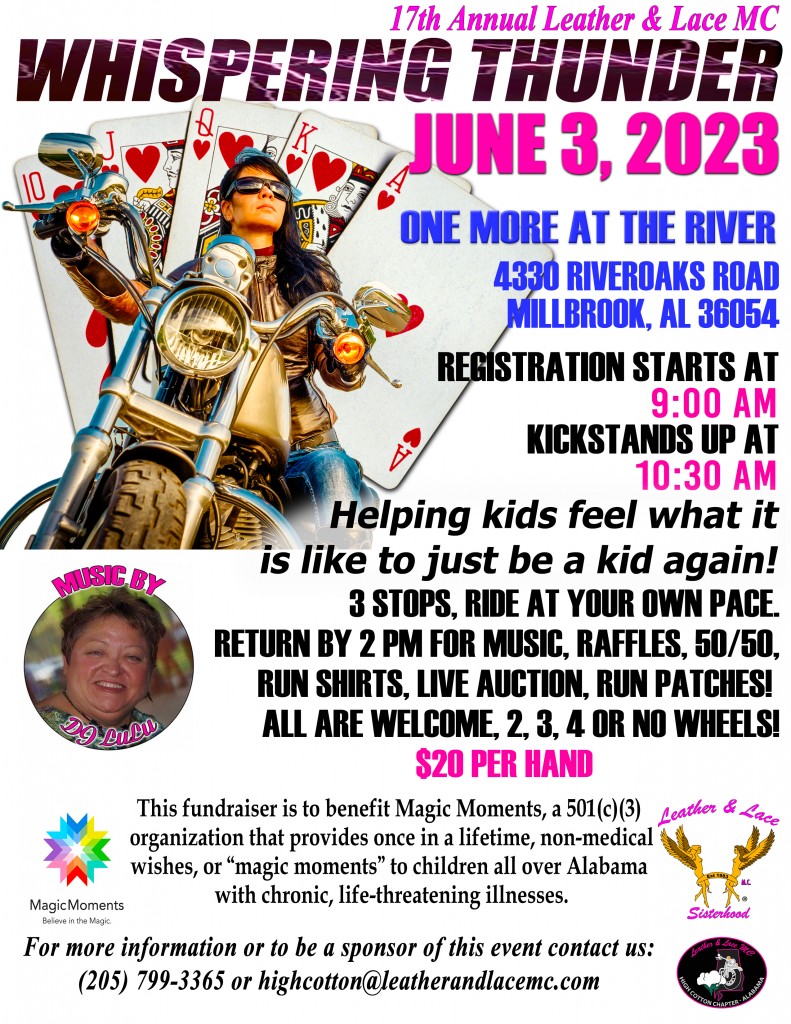 Join us to help make kids feel like what it is like to just be a kid again! Three stops, ride at your own pace, return by 2 pm for music, raffles, 50/50, run shirts, live auction! All are welcome, 2, 3, 4 or no wheels! $20 per hand.
This fundraiser is to benefit Magic Moments, a 501(c)3 organization that provides once in a lifetime, non-medical wishes, or "magic moments" to children all over Alabama with chronic life threatening illnesses.